After performing considerable and intense research about Image Optimizer tools, In the blog, we have mentioned the top 7 best image optimizer tools in 2021. Therefore, this is going to be useful, if you are searching for image optimizers.
Surely, reading this blog will be beneficial and helpful for folks who are looking for Image optimizer tools for their job. We have also mentioned the traits that give the tool the respective position in our countdown. Read the blog to know more.
Top 7 Best Image Optimizer Plugins for WordPress in 2021
1. EWWW Image Optimizer
EWWW Image Optimizer is the only plugin that allows you to optimize images using server-side software. Images are compressed, sized to suit the page and device size, lazy-loaded, and converted to the next-generation WebP format with Easy IO.
features:
Firstly, there are no speed limits and file sizes are limitless.
Secondly, Pixel-perfect optimization and smooth handling.
Also, it has High Torque.
After that, Adaptive Steering with intelligent conversion options are also provided
Above all, There is no charge for parking. The core plugin is and will always be free.
Comprehensive Coverage.
Free backup of images.
Most importantly, it is Safe to use.
Also, there is Roadside Assistance in the tool.
2. ShortPixel
The ShortPixel plugin installs directly into your WordPress Dashboard, allowing you to control the image optimization process with ease.
All photos will be processed automatically. Above all, ShortPixel is a plugin that compresses previous photos and optimizes your website's background.
features:
The tool also supports Lossy and lossless optimization
Above all, JPG, PNG, GIF, and PDF are all supported.
Also, at any time, you can restore the original image.
Further, With a single click, compress all previous uploads.
Also, The tool automatically process all the new files
There is no file size max.
The tool differently manages your free and paid quotas.
You'll still have 100 free image compressions this way.
In a separate folder, save and hold a backup of your original images.
3. JPEG Optimizer
JPEG Optimizer is a free online application for resizing and compressing digital photos and photographs for use in forums and websites, as well as for emailing. It's free. There is no need to download any apps.
features:
One can also view EXIF data (time, date and camera make.
We can add captions
There is also a feature that allows us to add shadows.
You can enhance the border of image.
one may compress the images.
you can also download the image.
4. TinyPNG
TinyPNG reduces the file size of your PNG files by using smart lossy compression techniques. you may reduce the number of colors in the image selectively. only few bytes are need to store the data. While the effect is virtually imperceptible, it makes a significant difference in file size.
features:
Images can be downloaded.
You can also keep them saved in Dropbox.
The tool is also highly trustable.
You can use the images of size up to 5 MB, for more than this one have to pay for it.
Chrome, firefox and safari are the browsers which supports APNG. Microsoft Edge is the only browser that does not yet support the format.
5. JPEG.io
Jpeg.io is a free online tool that allows you to transform your images into highly optimized JPEGs quickly and easily using Kraken.io's proprietary JPEG optimization algorithms. Most importantly, The tool is very simple to use. Users only needs to simply drop there images in the drop room. After that, they will get a progressive JPEG compressed to the smallest size possible without sacrificing quality
features:
The tool can also extract image files from Google Drive or Dropbox and return them to you in a zip archive as optimized JPEG files.
You drag and drop your PNG, GIF, SVG, or even PSD files onto their website to use it.
It supports a wider range of image formats than other online image optimizers.
6. Smush
Smush has been one of the best tool for this work. It's also the award-winning. It is also time tested, common image optimization and compression plugin for WordPress.
features:
It also Optimize images
Lossless Compression
It also Incorrect Size Image Detection
Automated Optimization
It also Gutenberg Block Integration
Process All Your Files
It also Optimize & compress up to 50 images with one click.
7. Imagify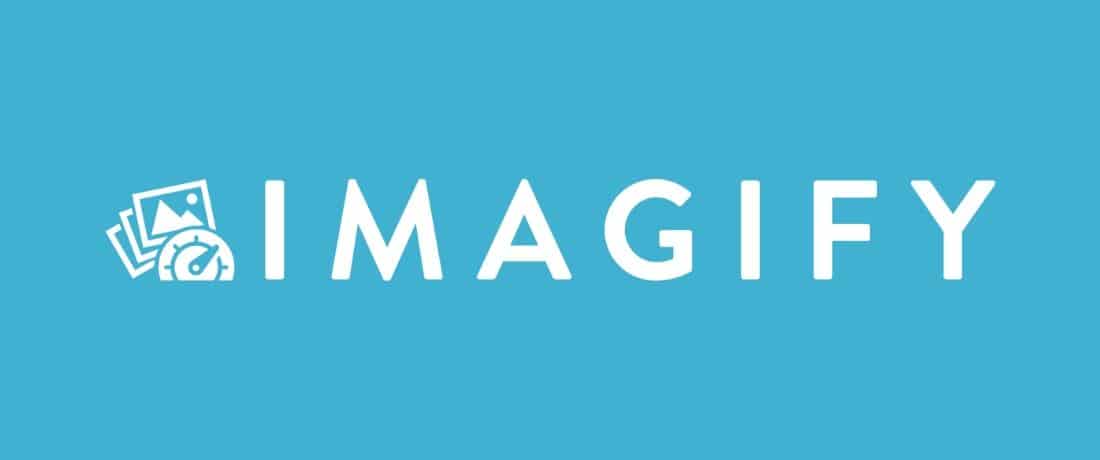 Imagify works for all types of files, including jpg, png, pdf, and gif. It will automatically resize your files, so you won't have to waste time resizing them before uploading them.
Normal, Aggressive, and Ultra are the three optimization levels available.
You can change your mind at any time by restoring your images to their original version or optimizing them to a different compression level using the backup option.
features:
Firstly, The tool allows us to Delete all EXIF data and resize your images to the desired width.
Secondly, You have the option of selecting the compression standard.
Each month, the free plan allows you to process 25MB of photos.
Also, Upon registration, you will earn a bonus of 25MB.
So, this is the list of the top 7 imagine optimizers in 2021. We hope that our blog was helpful for you and you find the best kind of image optimizer you were looking for.
After reading this blog, you may look for other blogs on our page, they could be surely valuable and helpful.
Also Read: