How To Use Healing Tool In Photoshop
By Emend Studios in PhotoshopPosted On : 15-11-2019

Often, there are times when the pictures we click do not come out to be as we imagine them or sometimes the photograph is nearly perfect except for a few marks or blemishes that take away its essence.
The elements of the image work together to tell a story however sometimes the image has to be cleaned up a little to make that story perfect. 
Healing Tool in Photoshop is extremely effective in removing or cleaning out distracting elements in an image from a photograph. The tool in Photoshop is made of three parts. 
Spot Healing Brush Tool

Healing Brush Tool

Patch Tool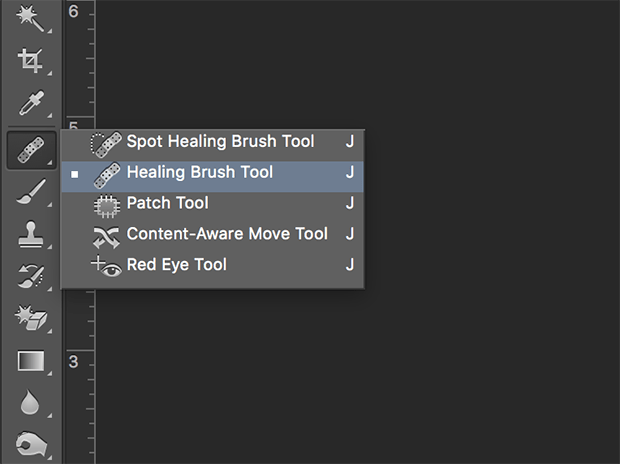 HOW TO USE THE TOOL
To retouch using sampled pixels:
Select the Healing Brush  Tool.

Set the brush size and style.

Select the Sampled option.

Alt-click (Press the Alt key) somewhere on your image to select a point.

Paint the chosen area with the tool.
To retouch using a pattern:
On the Options bar, select Pattern option.

Choose a pattern from the Pattern picker.

Paint with the Healing Brush  Tool on a damaged area.
Healing tools in Photoshop happen to be very effective. The wide variety, it is easy and efficient to work on the cleaning process.

 Do adjustments while zooming in to the affected area. This ensures that the right amount of cleanup is done to all the pixels.

 If you find that the cleanup effect is too stark and harsh, an easy fix is to adjust the Opacity (i.e. visibility) of the cleanup layer. Especially when cleaning up blemishes on the face, this gives a more natural, blended effect. 

There is no right opacity percentage, simply choose the value that seems more natural to the eye